Your everyday work shoes are finally here to bring you the ultimate protection, comfort, and style you need!

Is your work too demanding? Do the long hours make your feet sore and sweaty? Are your feet protected from the possible hazards in your workplace?
Introducing the best safety shoes that will not only protect your feet from danger, but will also make you more stylish and comfortable as you perform your work day after day.
The TQGOLD Athletic Safety Shoes are perfect for any physical work and can meet the demands of your busy lifestyle. Built using military-grade Kevlar, these shoes are safe, durable, and built to last for years of usage!
Product details: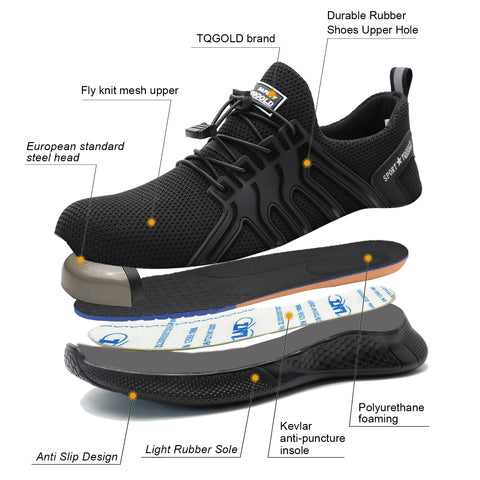 Premium-Grade, High-Quality Materials:The TQGOLD Safety Shoes are made up of layers of premium quality protective materials that will keep your feet safe and comfortable at all times.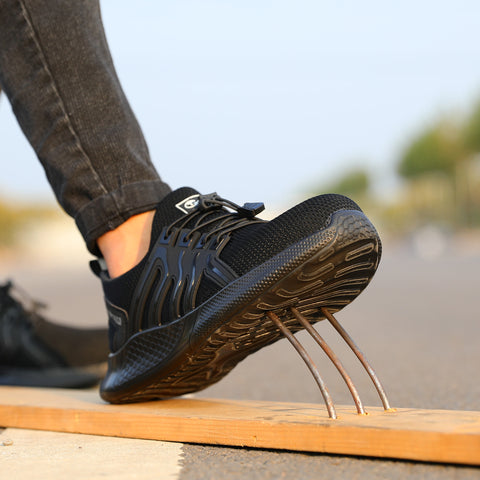 Puncture-Resistant Mid-Sole: Whether you accidentally stepped on a nail or your foot got hit by a falling object, the TQGOLD Safety Shoes will keep you safe and protected.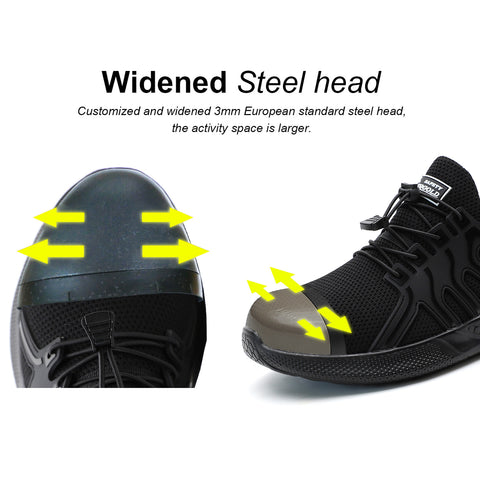 Impact- and Pressure-Resistant: Designed as anti-smashing footwear, the TQGOLD Safety Shoes are built to withstand up to 200J of impact and up to 15000N of pressure. They also have a roomier toe box for added comfort and flexibility.

Non-Slip Rubber Sole: Whatever type of surface you walk on, whether watery or muddy, you can be sure that you won't slip. Our safety shoes also provide unparalleled shock absorption.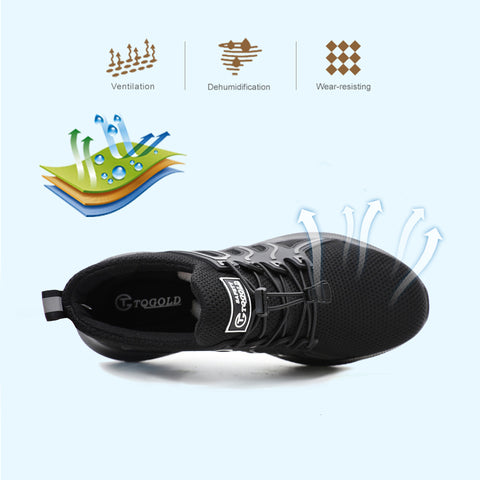 Comfortable and Breathable: No matter how long you wear them, our safety shoes will not make your feet sweat or stink, thanks to the breathable materials and the ventilation and dehumidification features of the footwear.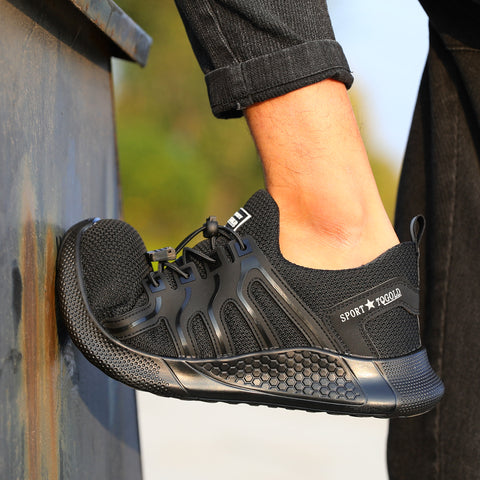 Snug and Flexible: Experience how good it feels to wear the TQGOLD Safety Shoes. Its lightweight technology helps evenly disperse your weight to your feet, enabling you to walk or run comfortably.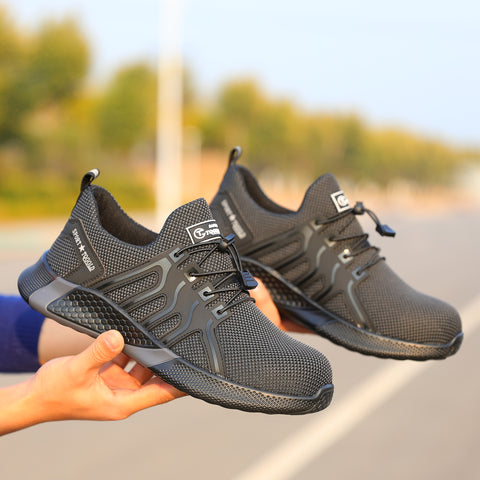 Light and Easy to Wear: Made with light materials, our safety shoes are very easy and comfortable to wear. Even during long shifts and heavy workloads, your feet won't easily get tired.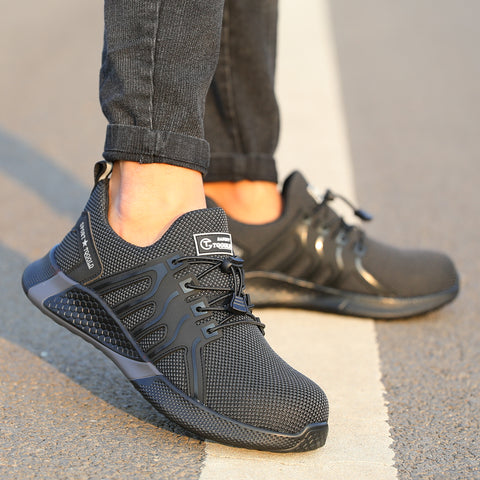 Perfect for Work or Daily Use: The TQGOLD Safety Shoes are designed to withstand the toughest work surfaces and protect your feet from workplace hazards. But with its unique and attractive style, you can casually wear them for daily use, too.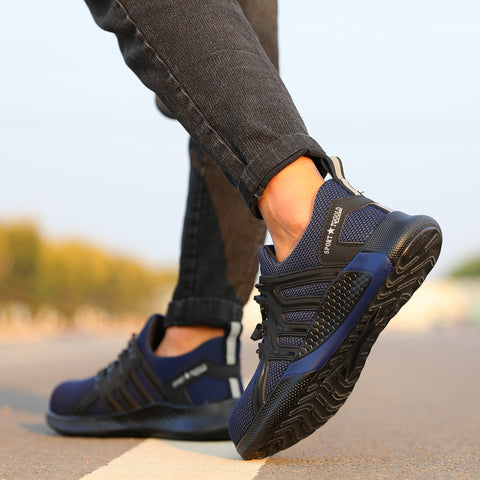 Function and Fashion Combined: Who would have thought that this is a safety shoe? The unique and classy style of TQGOLD shoes makes them fashionable and perfectly paired with any casual attire.
Free Shipping

We offer free worldwide shipping. Tracking numbers are included.

Standard Shipping Times (Due to the COVID-19 situation)

USA and Canada: 7 - 15 days

Europe: 9 - 21 days

Other countries: 14 - 30 days

Processing Times

Each order is shipped within 3-5 business days of receipt of payment.

Where can I find my tracking number?

Once your order is shipped you will receive an automatic notification with a tracking number.
As soon as we ship your order, you will receive a notification with a tracking number. If you didn't receive one or if the tracking number is invalid, contact us at shopify@tqgold.com.
 In some instances, the delivery may take longer than usual. Most of these delays may be caused by international customs processing that is out of our control. 
Please contact us if the delivery of your package is taking too long to arrive and we will work with you to resolve it.
Size chart